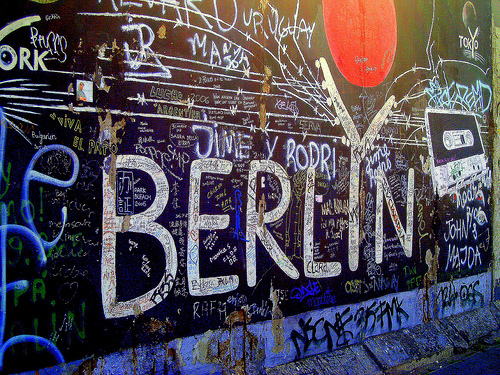 We are glad to announce that Berlin is joining the French Digital family. The next French Digital Berlin meetup will take place  on the 6th of November 2012 at Sankt Oberholz, click here to register: http://de.amiando.com/IGKTUPN
If you are in Berlin on the date, do come along.
The Berlin team is lead by Romain Bridon, Julie Cauret et Mathieu Tascher.
In the words of Romain: "Ten months ago, we were sitting in a restaurant with few others french speakers and talking  business. We had a very good time and realised that there was an opportunity to do something bigger and more interesting along these lines. Our Berlin initiative was born. A month later, we had our first event, a group of french speaking digital professionals having a drink and sharing their experience and ideas.
We then met Guénolé over a short meeting. Within minutes, it was clear that French Digital had been created with the same purpose: connecting people, share ideas and enable opportunities. There was only one natural step, i.e. for us to join French Digital initiative and to become French Digital Berlin."
We look forward to the coming months the continued growth of the French Digital communities, and foster exchange between each of these  communities in Europe and beyond!
If you are interested in supporting the French Digital initiative in a specific city or more widely, contact us: contact@frenchdigital.com.